همه گیر Coronavirus به احتمال زیاد بر فعالیت کلی سرمایه گذاری در فضای Insurtech تأثیر گذاشته است. اما ممکن است خیلی زود باشد که بگوییم تأثیر COVID-19 در درازمدت چه تأثیراتی بر جامعه جهانی Insurtech دارد.
According to Willis Towers Watson's Quarterly InsurTech Briefing, more insurtech deals were completed in the first quarter, compared with the year-earlier period, but overall funding declined 54% to $912 million amid the coronavirus pandemic.
The report stated that "it would be very easy to suggest that this is the beginning of the downward slope."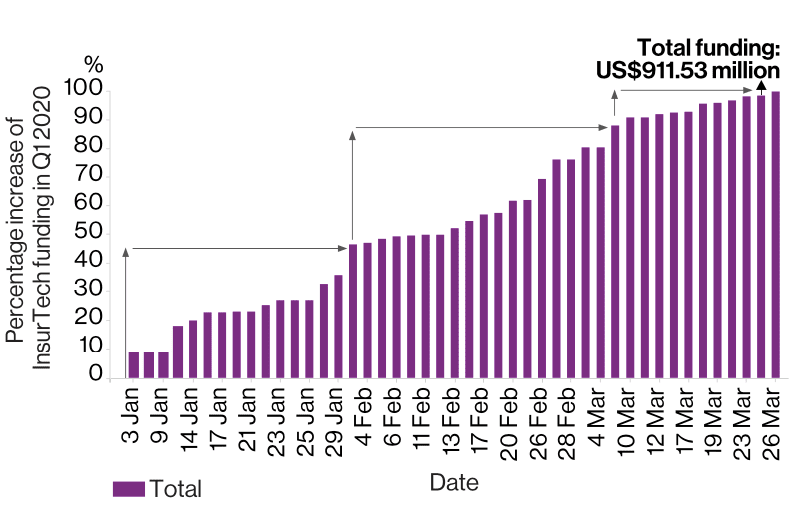 Source. Running total of funding decelerates/Total funding: US$911.53 million
The use of chatbots within the insurance industry goes back over ten years: chatbot Hanna has been "working" for the Swedish Social Insurance Agency since 2003 by providing customer service, directing website visitors, and giving them information on social insurance.
Allianz Australia has its agent named Allie, and Canadian firm RBC Insurance has Arbie, a blue-suited, hat-wearing character with simple chat capabilities that rely on frequently asked questions. Similarly, Nienke helps customers navigate through Dutch insurance firm Nationale-Nederlanden's (NN)'s website.
These chatbots, however, are relatively basic in terms of functionality. They represent the first generation of what ex-Uber and ex-Google engineer Chris Messina calls "conversational commerce."
With advances in artificial intelligence and natural language processing, chatbots have come a long way since the first commercial chatbots arrived on the scene. US auto insurance company Geico, which has a customer base of over 14 million, has a new intelligent agent named Kate who is available within their iOS and Android apps; customers can type or speak to initiate a conversation with her.
"Interactive voice assistant technology has altered the way customers interact with their mobile devices. Kate is very intuitive and has been programmed to connect with policyholders at a deeper level," says Pete Meoli, GEICO mobile, and digital experience director.
This more complex and yet more accessible version of a chatbot, which is voice-activated and lives within a mobile-app, may soon become the industry standard. In a Medium post, Messina said that over time "computer-driven bots will become more human-feeling, to the point where the user can't detect the difference and will interact with either human agent or computer bot in roughly the same interaction paradigm".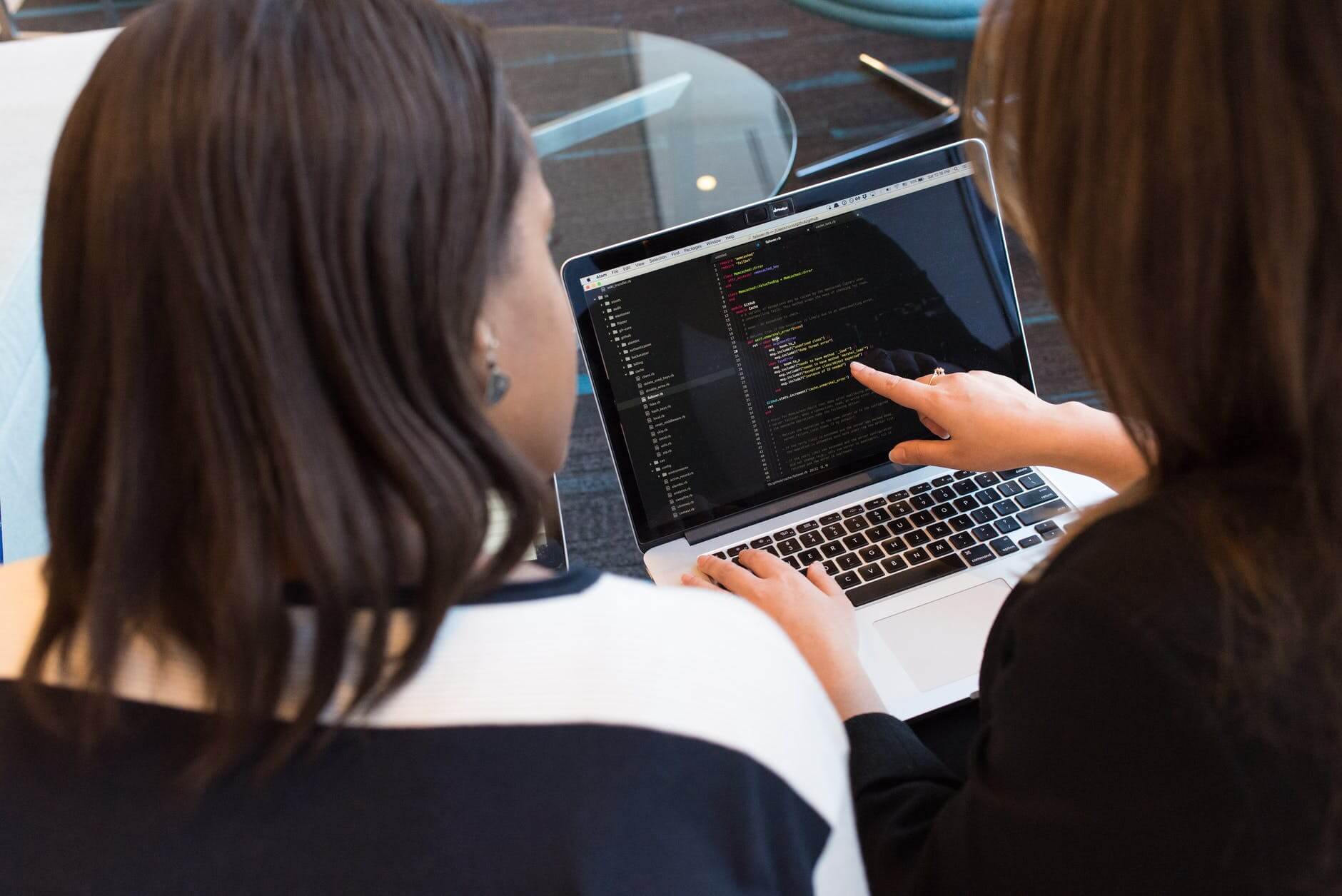 Mobile And Voice Will Push Chatbots Into Mainstream
The language of conversation rather than traditional computing interfaces, says Chris Messina, is more comprehensible to a broader audience, "which will, in turn, accelerate the adoption of conversational agents faster than we saw with desktop apps."
Microsoft CEO Satya Nadella has also spoken about how the future of chatbots is tied to the future of fintech, specifically the insurance industry.
Ex-Apple CEO John Sculley has thrown his hat into the commercial chatbot ring. Finance companies should "plan for radical change or prepare for obsolescence," which applies to those in insurance tech, or insurtech, as much as the rest of the fintech sector.
Ready to build a conversational bot for your business, but confused with the variety of platforms? Let's talk!
Embracing Facebook Messenger: Insurance Chatbots Should Follow The Customer
Consumer adoption of insurance chatbots is key to their success and this will happen organically as insurance companies move their chatbots to where conversations are already being held. Messaging platforms like WhatsApp and Messenger (both owned by Facebook) are going to be major facilitators for these kinds of commercial opportunities as they open up to third-party chatbots. Already Messenger (in the US) has Uber integration so that users can hail a taxi inside a conversation they're having with a friend about meeting up for food. This kind of scenario transfers easily to the insurance industry where friends are planning a trip abroad and can pull in a quote for travel insurance alongside creating their list of must-see tourist spots.
One major factor that will push conversational commerce forward for Facebook Messenger commercial partners is the ability to carry out financial transactions. Friend-to-friend payment functionality within Messenger has been around in the US for some time – it was introduced in March 2015 – but has yet to arrive in Europe. However, Facebook secured an e-money license from the Central Bank of Ireland in October 2016, which opens the door to the fintech industry to start a (chatbot) conversation with their customers where they are most at home.
Additionally, Facebook announced that the company has been working with big league payments players, including Stripe, PayPal, MasterCard, Visa, American Express, and Braintree.